Trim & Scrap Manufacturing
Young & Bertke custom designs centralized systems or portable systems to remove chips from cutting and machining operations as well as paper, plastic fibers, and trims.  Each trim and scrap collection system is specifically designed to handle the collection needs of the customer, including transporting material for waste collection, separation, or recycling.  Industrial vacuum systems can capture dust and assist in general housekeeping.  For more information about our custom designed trim and scrap collection systems or to discuss your company's needs, please call us at 513.241.5566 or click here.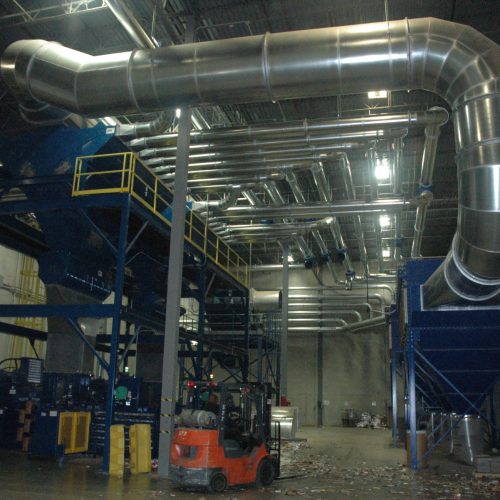 Need More Information?
Click the Button Below And Contact Us Today!